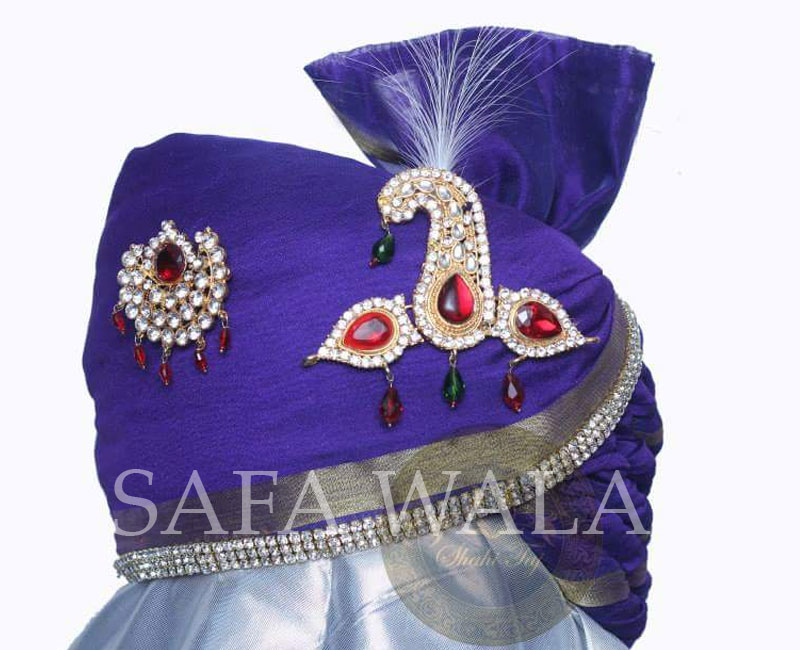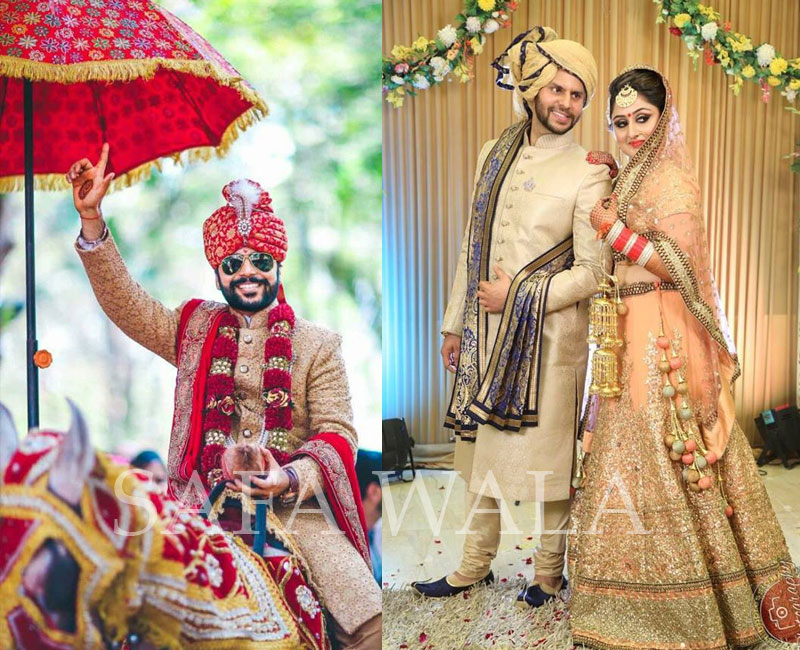 Wedding Safa Online
WeddingSafa online As we all know India is famous for its big fat weddings, which are full of joy, love and respect. Weddings clear states a great combination of different rituals, different cuisines, heavy and allegiant poshaks and most important beautiful and heavy jewelry. And when we talk about Rajasthani weddings, then one thing which came in our mind is pure Marwari attires. As everyone knows that heavy jewelry and traditional bridal poshaks give perfect look to our brides. But then one question arise in our mind that about our grooms. Jaipur is well known about its rich heritage, food, clothes and one more thing its Jaipur's Safa. In Jaipur Safa Walais very prominent in this field, and this wedding season we gives a very wider range of Safa's and Sherwani's to our grooms.

Basically safa is a combination of respect, love and honor to not only groom, but also all family members and relatives who give their presence to make that moment more beautiful. If we talk about bride many things are available in market to compliment her dress, but in case of groom Safa and Kantha are the basic accessories which compliments them on their wedding day.

If we are talking about groom his ensemble is incomplete without traditional safa. . We provide safa and related accessories in a reasonable price and on rental basis also. We provide all varieties of safas in different colors and combination. Our special safa in bandhani fabric with unique zari work, gems and beads give groom a different identity. We have huge range of manual tied safa and readymade as well. There is no need to purchase safa, we also provide our beautiful range on rental basis also.

We provide our services across India. Satisfaction of client is mandatory for us so for that purpose, we try to focus on their requirements and give best article so that our article complements their attire beautifully. Many designers from across the world came and visit our place for our Safa's. We provide our staff facilities also for tying safa in a correct and beautiful manner. We respect changes which taken place in our fashion industries and after keeping all changes in mind our designers give a very beautifull and a unique range of safa's to our clients in every season. Our words are not enough to express what we are selling to our clients. We only want to say one thing that this wedding season visits SafaWalaonly to give groom and his all baraties a perfect match of safas on his auspicious day.