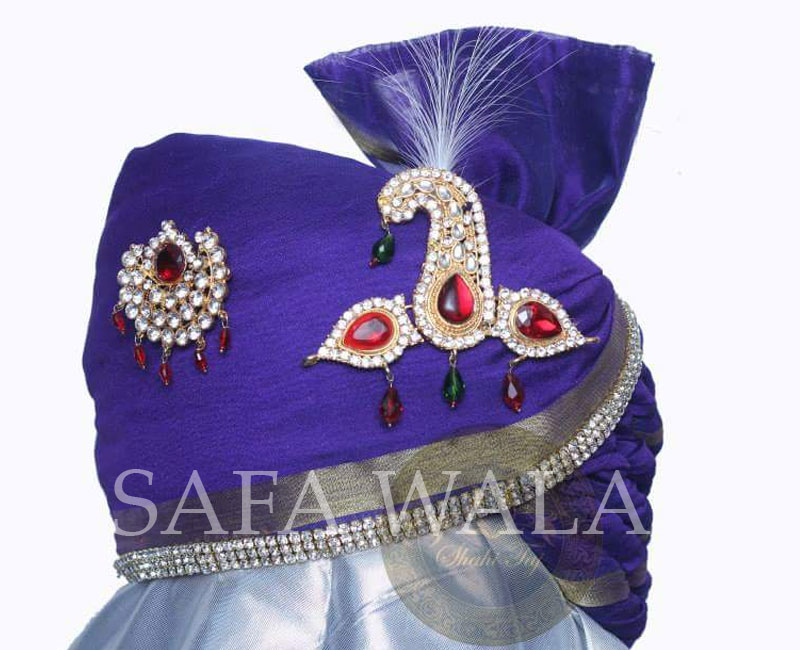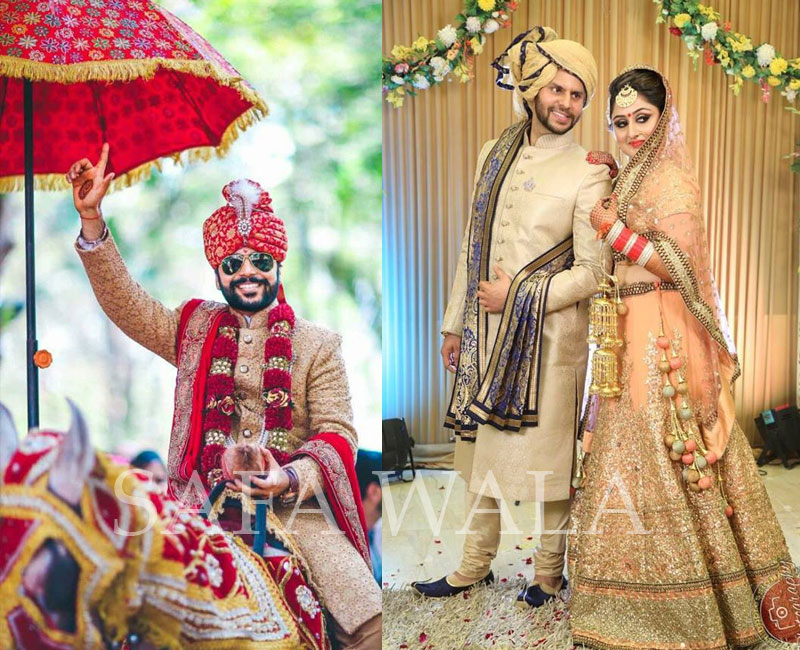 Rajasthani Pagri For Wedding
Are you planning to have an energetic wedding with the most amazing theme isn't it so? Rajasthani pagri with bright colors and the tie die work is an emblem to them. Nowadays this Rajasthani theme is selected for their weddings. Pagri is the main part of their dress without this Rajasthan people is totally incomplete.

The Significance of Rajasthani pagri

As you know that almost every person in the rural area ate wearing pagri, somehow it signifies their culture, cast.

• Through this, they pay respect to their God

In Hindu mythology, it's important to cover your head while performing any ritual activity. Rajasthanipagriis totally in the feel of Rajasthan, the colors, decoration in consideration while choosing a particular pagri for their wedding.

• Phalguna prints having a white and red design, during the spring season

• Lehariya prints are used in monsoon and within yellow and green, pink color

Somehow bright colors are more popular in the market as compared to dull colors.

Marwari pagri Marwari pagri is in different styles and color for the occasion, people mostly prefers to wear dotted pagri in bright colors. But if you wore a light color dress then it suits best to the groom. Basically, its made of clothes only.

You can simply wear it with jodhpur shits and sherwani suits and along with heavy coats and jackets that make you look more stunning at the wedding.

• Rajasthanipagri in the wedding is important to be worn by the bride's father, according to Indian culture and tradition followed with the ages.

Royal

It's different from another type of pagri, there is a long tail and it suits best with the jodhpurs pant and also bandhgala. You would be looming amazing in this look at your special day with your entire family.

• It signifies the caste, royalty of the groom and also their tradition to the people surrounded around them.

Safa Wala helps you to manage your wedding with amazing Rajasthani pagri, available with all kinds of styles and in different colors. For the groom, it's important to choose the right one because it's their special day to look like a prince. We work according to your convenient place by providing the best services. Our aim is to make your wedding successful and just contact us, make your booking in advance.