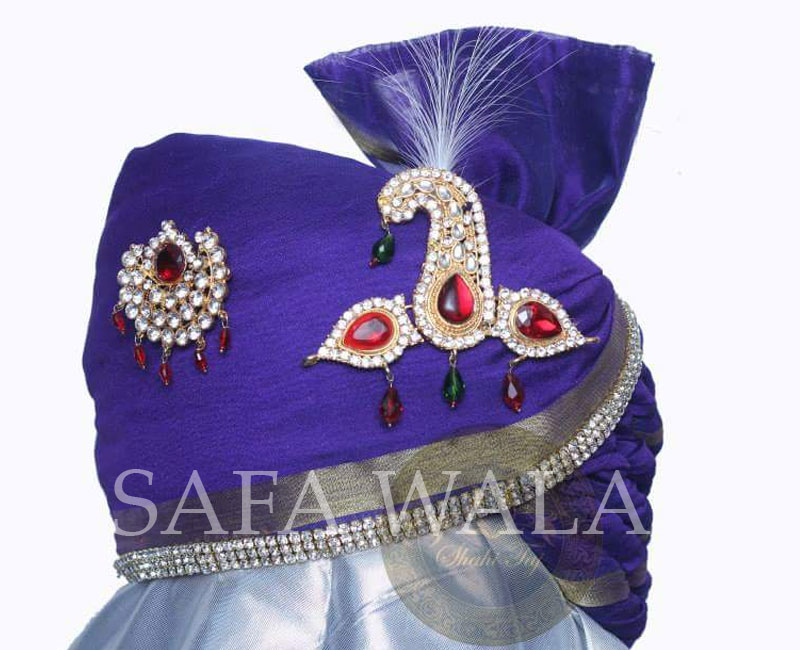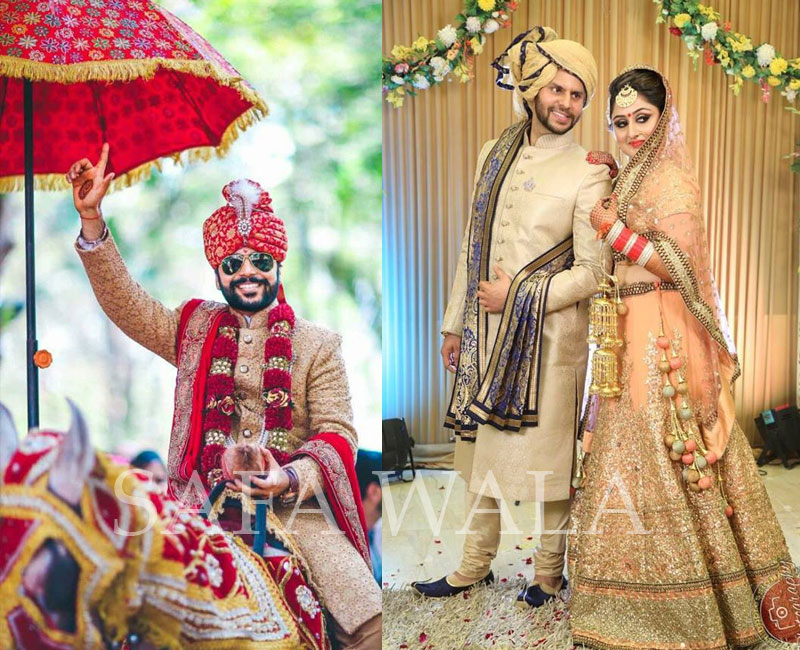 Wedding Pagri Shop
Wedding Pagri shop in Delhi Safawala is aDelhi based company that provides one of the best wedding pagris. Pagris are an important part of man's clothing especially in many Indian wedding you will notice the presence of pagris or safas, because without it the marriage will be considered incomplete.Pagris are very high on demand in Delhi specially and at the Delhi based safa Wala Company you will find all kinds of Royal pagris from Rajasthanipagris to dashing ethnics' collection all kinds of Pagris are available here. Come and experience all kinds of colors, designs with very good prices only available at Safawala

Wedding Pagri shop in Delhi.

During the winter season marriage and wedding become a season as the weather cools down and it is this time of the year that people unite and get together with their friends and families to share love and stories with each other. People living in Delhi all know that it's a very busy city and people usually don't have so much time with big functions like wedding ceremonies etc. That's why whenever they are invited for a wedding or even if it's their own wedding they want to be well prepared for it. Especially on this occasion people want to look cool and stylish on their traditional dress. And it cannot be better without getting yourself a safa that going to look good on you.

Indians love to celebrate weddings with vibrant colors and therefore when you attend any wedding in Delhi you will always notice lots of colors specially the pagris which is the most important part of a wedding especially for men. There is also a tradition that goes along with the history behind wearing pagri, it is said that each color and pattern were represented with something that has their own meaning with it.You could also hire a person who is good at choosing the best match for you and this way you can attend the wedding without having to worry anything regarding the costumes. At safawala shop you will be able to find all kinds of wedding items related to safas. If you need any assistance, the company also offers delivery services and you can also request for a designer if you need one for the wedding. By this way you can fulfill all the necessary items you need for the wedding.