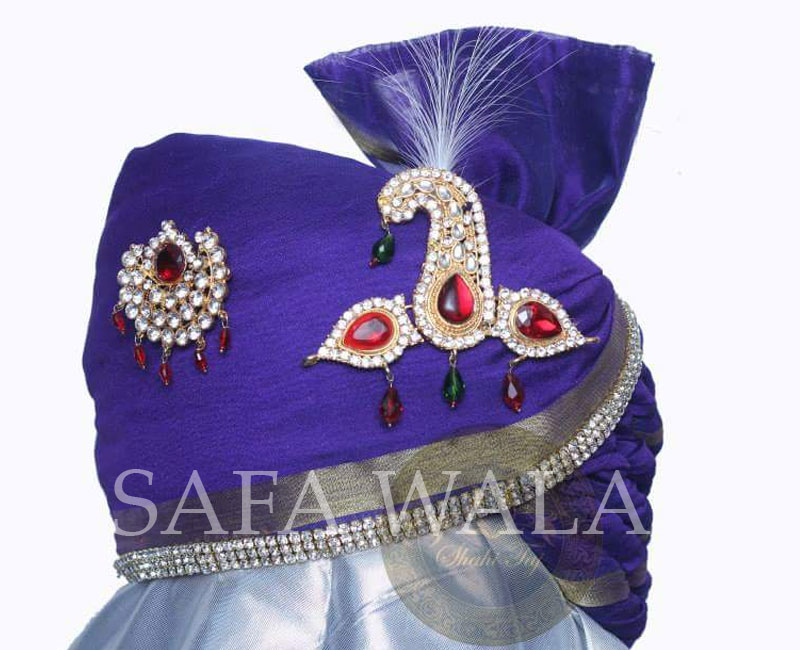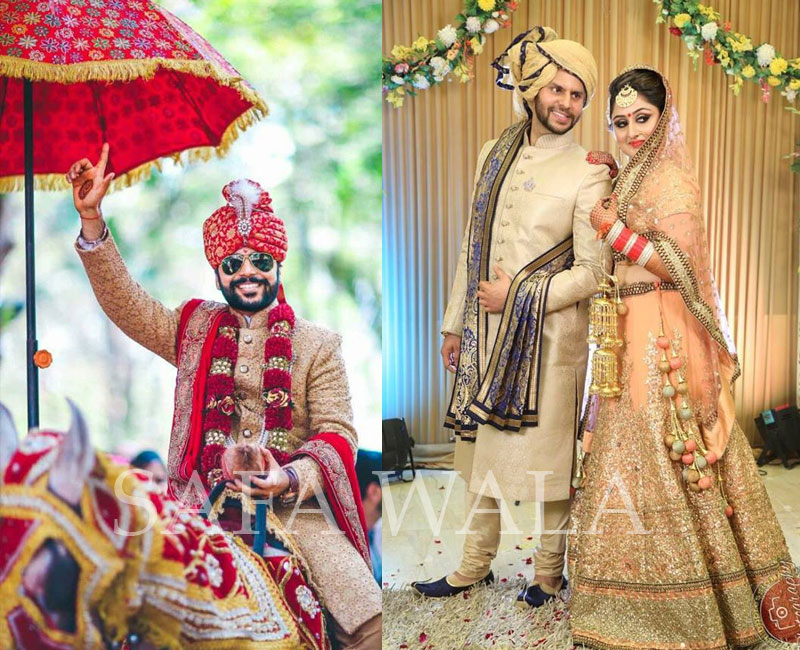 Jodhpuri Safa
Jodhpuri safa is one of the most preferred by the people of Delhi. Somehow it has gained substantial popularity in contemporary time. More people demand this jodhpuri safa in their wedding. It enhances the wedding as well as your personality. Jodhpuri safa can easily be worn by the groom and other family members, that shows an elegant and a royal look at the wedding.

• As we know that people consider turban as one of the most important ceremonies of a wedding as per the religious and traditional norms.

You can easily contact us from the official website and we will be on time at your place to tie safa in the best manner to the groom and also other members of your family.

Importance of safa

 Cultural thing

It's well known that India being more serious about their tradition and from one of it, pagri is there for respecting our culture. It's an important ceremony perform in their wedding, family look more elegant with this and along with it follow their tradition as well. Safa wala being more serious about your traditional thing so they being particular and also bring cloth from the temple only just to serve some from our end as well.

 Gesture towards God

In the Hindu religion, covering your head is important while performing some religious prayer. But with the voice of time it has changed and now people came with the pagri style, that remains for the entire day fixed by performing the various ritual of a wedding. So for covering the head people use to wear pagri for that special day of the wedding in Delhi.  Enhances the outfit

Jodhpuri safa gives a feeling of celebration, its in different colors and that gives you an amazing look and being accompanied with your suit. This jodhpuri safa is compulsory in many of the Indians wedding.

• You can easily wore it with any other of outfit because of the colorful safa if your outfit is dull still it would look amazing and best suited with it.

Now the question arises who will help to tiejodhpuri safa? Safa wala is having experts who all can easily perform this religious ritual and that also a part of your outfit. Go to the official website and book us for your wedding .