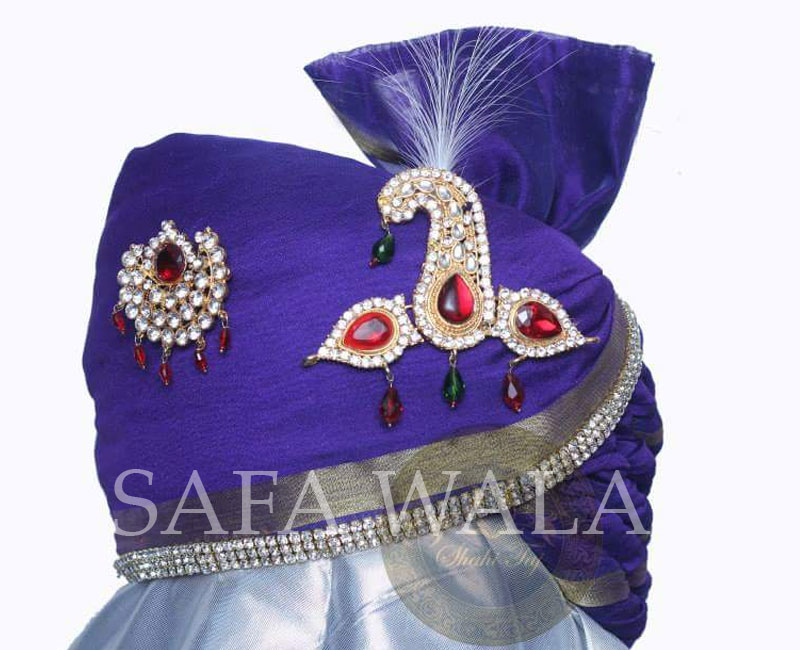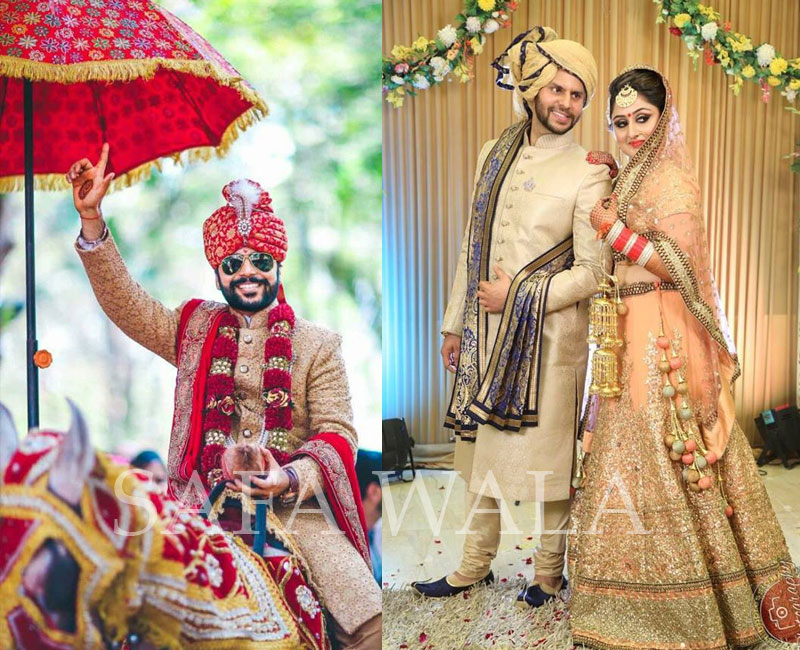 Rajasthani Wedding Safa
Just as the brides are incomplete without their bridal makeup and heavy bridal attire same as grooms are also incomplete without their safa. It is the traditional turban which is tied by the groom on their weddings. Tying of safa was begins in ancient period by kings. For them it is crown of their novelty. At that times king uses the safa to protect their head from heat, sun rays and rain. Sometime it is uses as pillow because of their softness. It comes in different design as it is originated from different culture of India and it has own value in each and every state of India.

In many states turban is the symbol of pride, honour and nobility. One of the famous safa is of Rajasthan. Rajasthan is the royal and most colorful state. Safa is the most important part of their dressing on special occasions .In Rajasthan people wear different types of safa on their weddings. In their turbans the touch of royals were expressed in many ways. Mainly there are two kinds of rajasthani safa.

1. Jodhpurisafa
2. Jaipurisafa

The most common is the chunari print safa. For grooms safa are decorated with jewellery, stone, beads, gems. In wedding ceremony mostly red and pink safa are preferred.

It holds importance to the attire of groom as it is traditional. It also has very intricate details in the design. There are various sizes which grooms mayselect from for theirright fit. In all this,groom have to see their comfortable level while choosing safa having light weight and decorated in unique style.

Nowadays wearingsafa has become the popular among the peoples. On weddings peoples of both sides of bride and groom whether it's a women or men wear safa to look different and stunning. On your choice we have bring safa of different culture. We also provide it on rent of your choice to make your day memorable for long time.