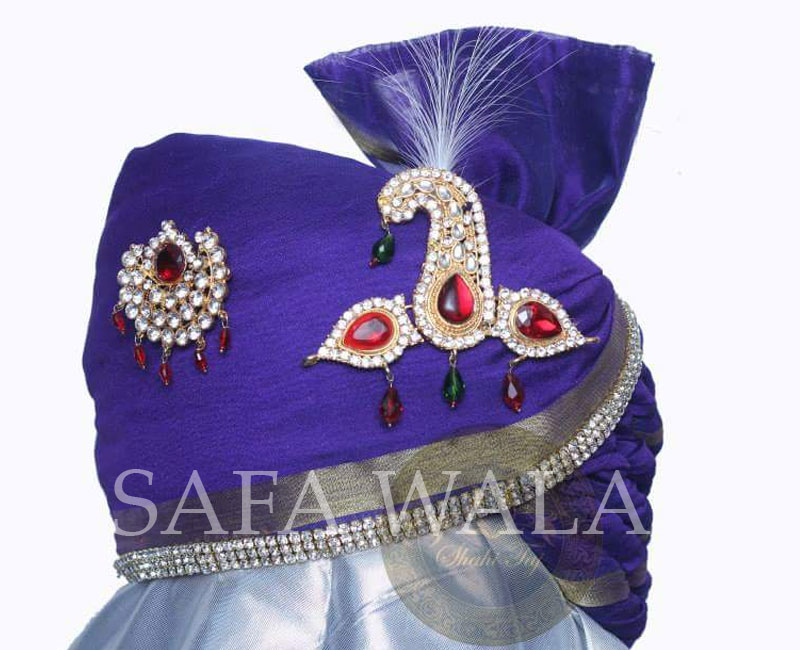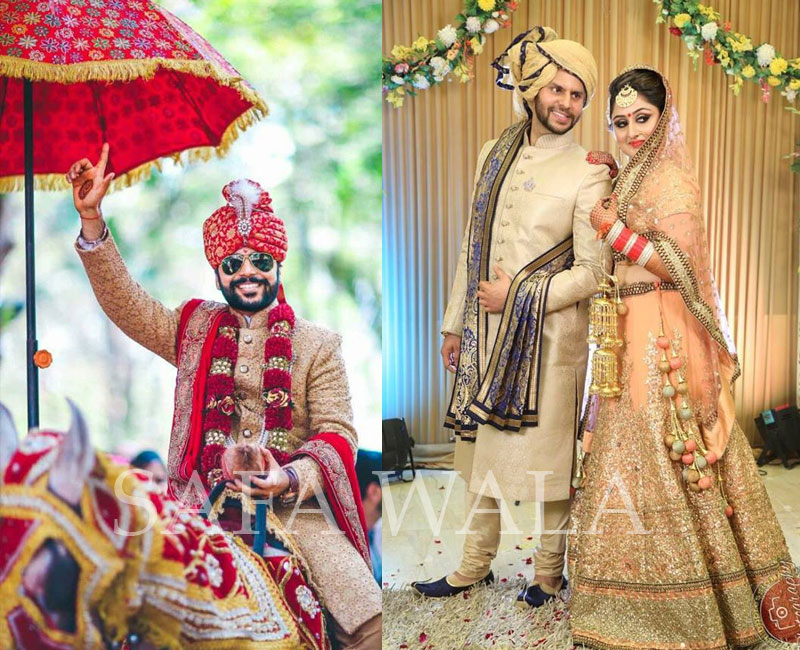 Groom Kalgi
Marriage is a sacred institution harboring love and commitment. Where India is the home to the most pompous and exuberant weddings, we must not forget the pedestal on which the power couple stands. While couples plan their weddings meticulously, working out among caterers, florists and a million other arrangements, they sure must not forget themselves.

Although, every detail in the decorations or food can make the couple stress out, there must not be any flaw in their outfits considering the attention they would get on their big day. Everybody, from the groom's family to the bride's wants to dress right and the most prominent and the right mix into the wardrobe can make you stay updated and unparalleled. Where everyone focuses on them, the couple's most significant day must not go into ruins or steal the spotlight from them.

Weddings are the busiest times and planning a wedding involves every bit of attention and energy and in the middle of this stress one forgets to miss out on the details and those little things which complete one's look. While the bride's couture and accessories are set ready with everything from her bindis to bangles, we must not forget the groom's attire and the accessories which completes it because no one wants to look incomplete on their 'D-day' and as style ascends into people's lives today with rather eagerness, a complete royal look must be put forward for our grooms to make them feel like the King of the World.

While safas and turbans are most in and chic today, tiny adornments and accessories complete the regality of the grandeur the groom emits. While we at, Sawa Wala are at our customer's disposal for customisation and service, we provide quality unmatched. With Groom Kalgis growing into fashion, one must not forget this tiny accessory which will complete the groom's impeccable look. With varieties such as stones, kundans, beads and colourful pearls, this tradition of wearing a brooch was derived from the Sikh Culture, which symbolises that the groom is ready to take the responsibility of his new life. With the approbation of cultural significance, we provide our customers with Kalgis which reflects regality and authenticity to consummate their Royal looks.