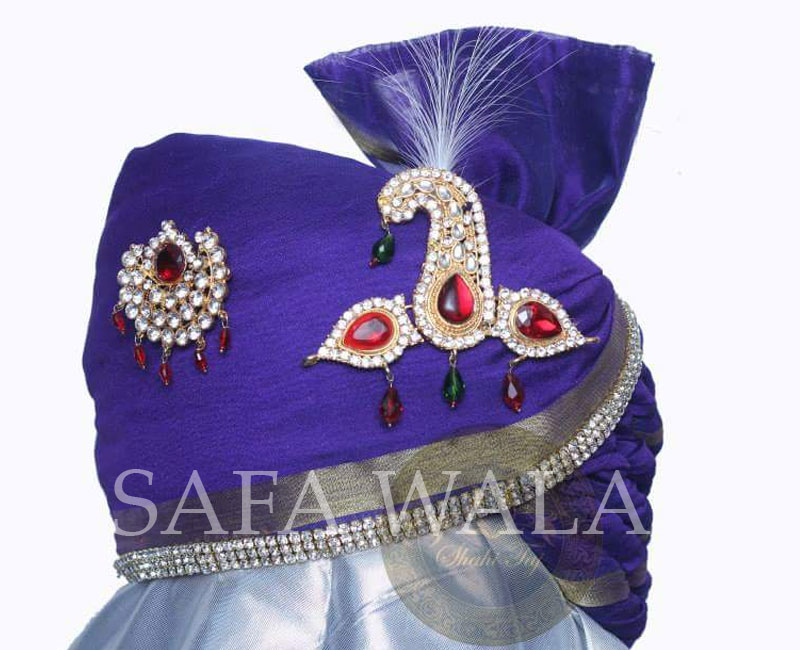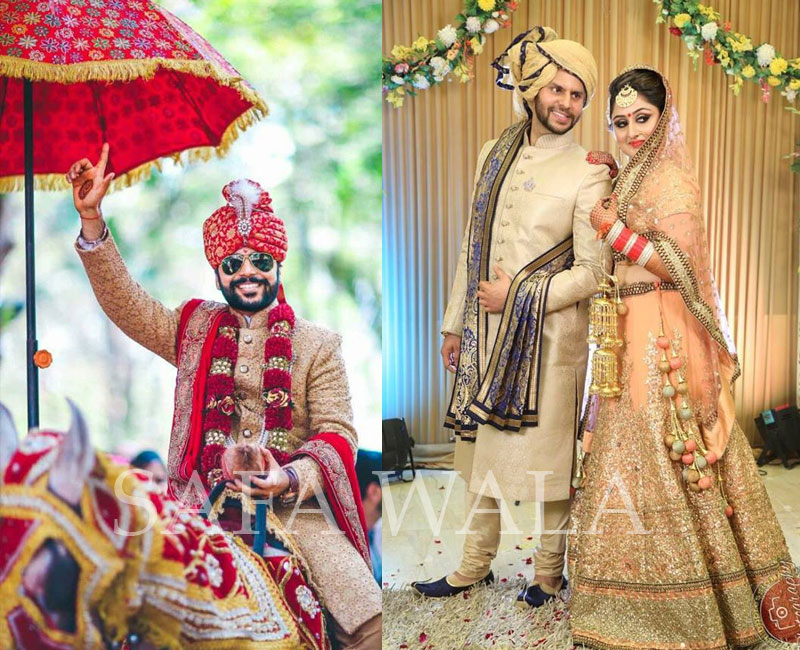 Wedding Safa For Barati
In India, the wedding is a special day for both the families the bride and groom. Wedding means celebration and wearing heavy dresses to look amazing. But for the groom's family barati welcome is important for that they require safa.

Men being more concerned about their looks as women use to do, styling and fashion is also with men. They also prefer to wear a unique piece of dress designed by the stunning tailors. Safa for Baratiis being more traditional and with ethnic wear and being totally different from the groom. Somehow this safa add charm to their wedding and even family feels great.

Patang Safa

PatangSafa is most like'ssafa, it's in different colors and most the bright one. Safa is entirety is a shape of kite that's why its name is PatangSafa. The fabric used in this type of Safa is used by everyone because it looks good with the suits and sherwani. It's totally up to you for the selection of safa for the barati.

Cotto Safa

It is one of the most preferred by the people; basically, it's in one color mostly for the barati. Just to maintain some simplicity they ate totally simple and elegant somehow a welcome to the guest is done by giving this Safa.

• A ritual performed in the Indian weddings, the father of the bride does the welcome of the groom family.

Pastel power

This pastel shades are of satin, the newest trend of today's time. It's important that the safa match with the sherwani and suit but it looks great. Somehow it's used by the royal families. There are up to you to be in different color or be in the same color for all the barati. So you can also opt for this type of safa for barati at the wedding.

Sunny Tulle

So this sunny tulle is made of georgette fabric and it's in yellow color, which shows some kind of funky look for the barati of being modern. This safa is best and you can choose for your wedding as well and looks good with both suits and Sherwani.

So you can do all your safa styling with us, safawala provides you with the best services and decorate your safa according to your requirements only. So book your safa with us and make your wedding amazing.