WHOLESALE SUPPLIER OF DESIGNER WEDDING SAFA
Opening Hours : 9 A.M - 10 P.M
wedding brooches for groom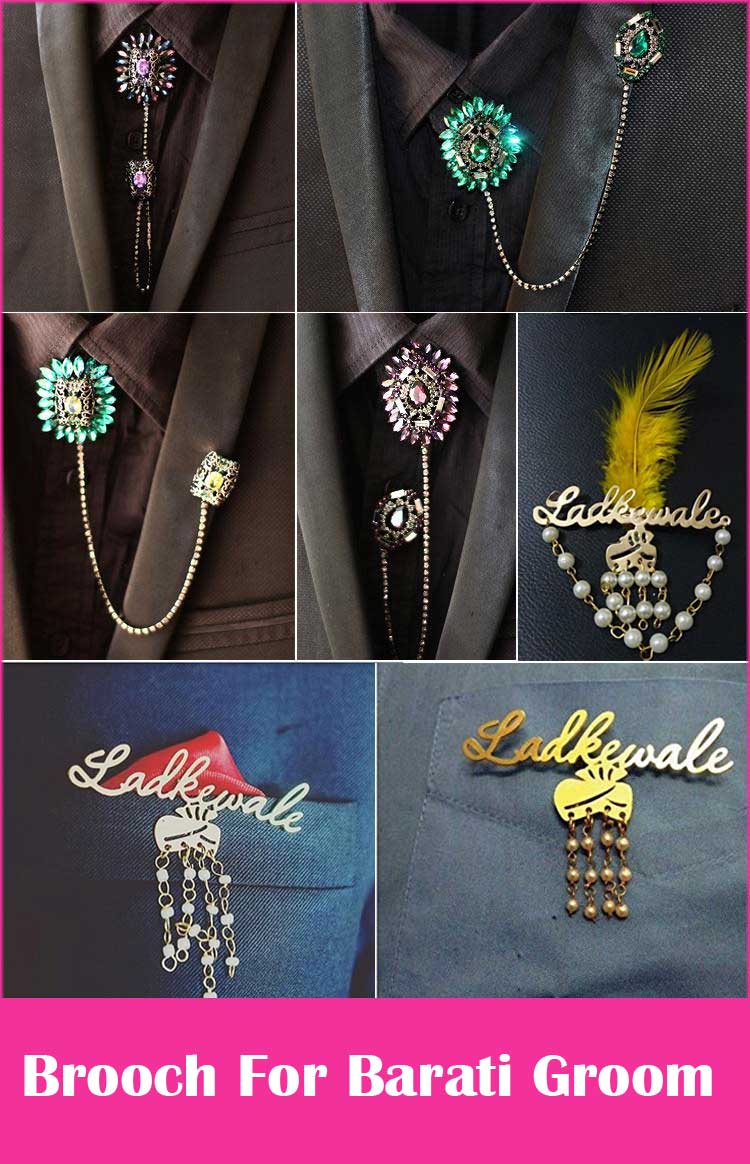 Wedding Safa Online
Some say brooches are really an unnecessary thing to carry along with your costumes and brooches are not the way it used to be. But what people don't know is that Brooch can be used on multi functions and parties. If you have a good collection of them you can select the best one for you and place it right at the top chest of your dress so that everyone can get a little glam of it. They might be impressed by the look of it that might want them to get one for themselves. Since we were discussing about how you can use brooch for different occasions, here we will only focus on weddings on how you can also use it for a wedding and how Safa wala will be the best choice for you to get the best one for your wedding.

At safa wala you will be able to discover all kinds of Brooches from modern to classy golden of your choice. We have various kinds of design at our store, Brooches are meant to be worn with a shining dress during your wedding and it's going to look sizzling and dashing during the day that going to match your look as well. We also help our customers to choose from varieties of designs and templates, if they seemed to be confused with the type of Brooches that going to match them, then don't worry because we have one of the best experts at our store with have more than 6 years of work experience at this. They will be happy to assist you and tell you the best math for you during the wedding day.

You must be wondering to what types of design are going to be available at our store. To help you decide here are some of the options that can help you make the best choice.Antique Black Floral Leaf Rhinestone Brooch149, light gold clear Dangle Rhinestone and Gemstone Brooch, Gold clear Rhinestone wilted flower Brooch, Gold clear Rhinestone Vintage dangle Brooch, Rhodium silver clear Rinestone Brooch, Antique silver clear Rhinestone Butterfly Bridal Brooch. These items are some of the best selling Brooches at our safa wala store at the moment. We offer online facilities and delivery as well absolutely free of cost delivery. You can also visit our store in Delhi to get the feel and understand the look of it.

Most women who bought Brooches for their wedding from our stores are happy customers and it has been our long term duty to always help our customers first. As we know that Brooches are mostly used by women specially during their wedding day to make them look as beautiful as they could on this special day which is why getting yourself the choice of Brooches will be much more better to attract the guest by your wonderful and charming look on your wedding day. At our store we are open 24/7.